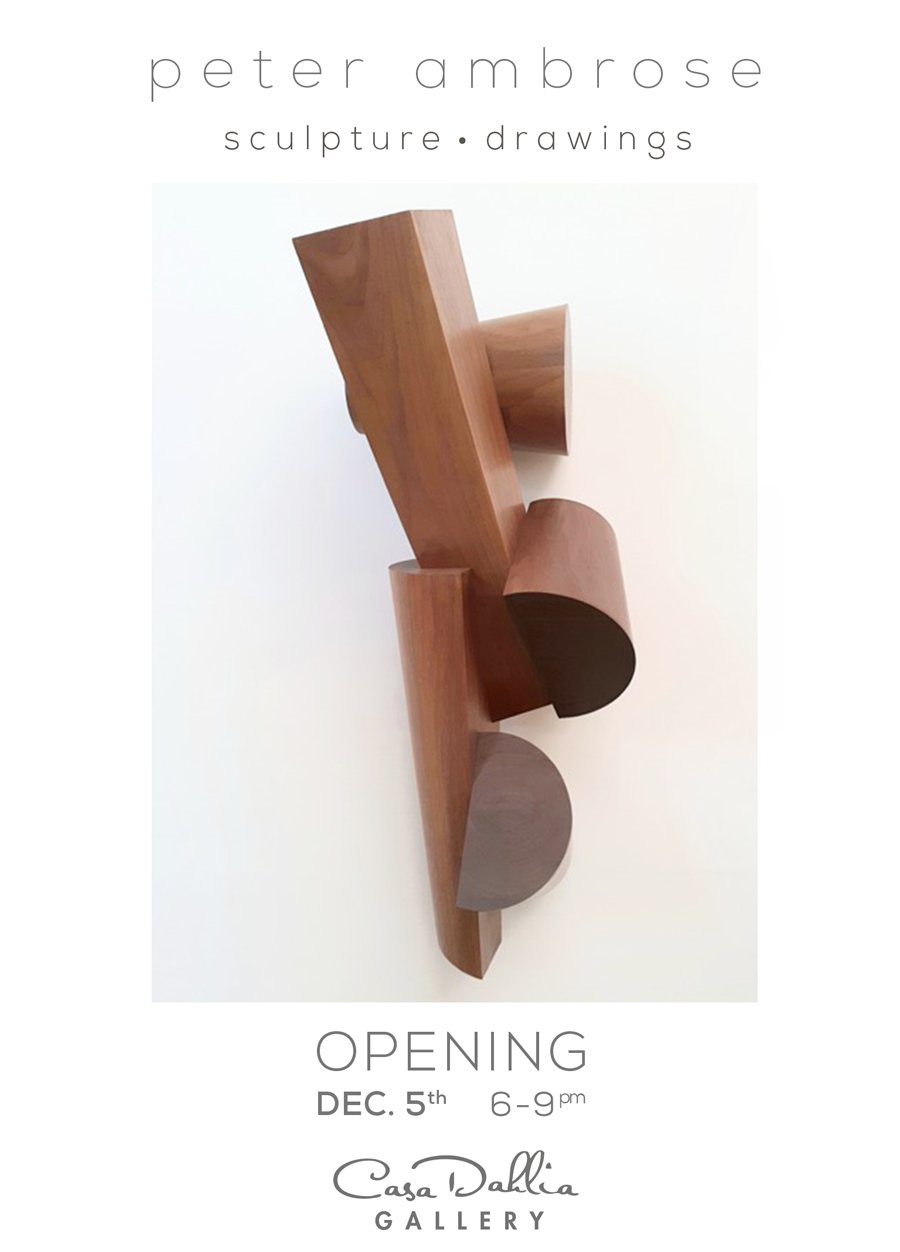 Peter Ambrose new work Sculpture and drawing
Casa Dahlia Gallery is proud to present the new work by artist Peter Ambrose, this Thursday 5th from 6:00pm to 9pm, artist will attend.

Ambrose obtained an M.F.A. from the Art Institute of Chicago, BFA, Carnegie Mellon University, attended Yale University, Summer School of Art and Music, and has been exhibiting his sculptures since the late 1970's. He is considered by many contemporary critics to be "the heir of the Cubist legacy". A master of different mediums, Ambrose constructs geometric freestanding sculptures in wood, stone, and various metals. Ambrose often refers to the human body in his work, creating an abstraction that depicts animation and movement. The importance of Ambrose's prominence in contemporary art has earned him the Krasner-Pollack Fellowship, two grants from the National Endowment for the Arts, and other honors. He is currently working out of his studio home in Todos Santos, Mexico.